Yesterday's blog post focused on posting with integrity. If you have something to say, say it. Otherwise, it's better to be quiet than to make ambiguous statements.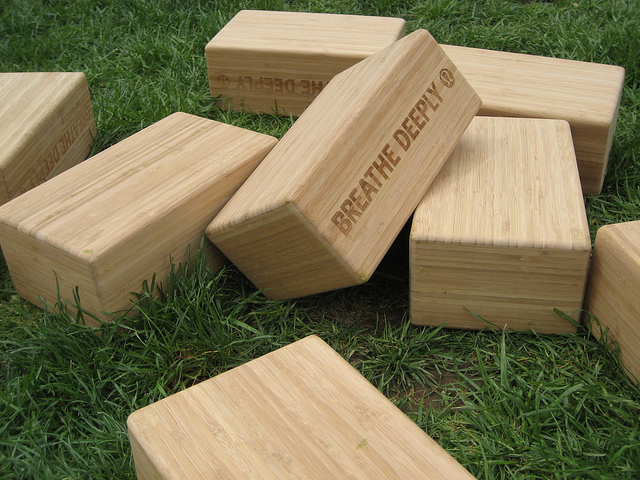 Let's look at the flip side: Every vague statement on the internet is not about you.
When I became a blogger, I learned early on that I had to grow a thick skin. By sharing my thoughts and ideas, I became a target. It hurts every time someone attacks me, and not just my perspective.
Whenever I read a vague post, my default is it's not about me because the people whose opinions I value, don't make vague posts. If they have something to say to me or about a community I belong to, they say it. Likewise, I try to do the same for them.
This and yesterday's post was inspired by a person who was confronted by their supervisor at work because a coworker assumed a vague post what about them. If you insist on making unclear posts, you can expect that sensitive people may assume it's about them – which shows their insecurity more than anything. Nevertheless, there are a few ways to respond to such an accusation.
A fellow prankster had an awesome sign at one of Improv AZ's Fake Protests that said, "Stupid Should Hurt." I love that saying. The world would be a better place if being thoughtless were physically painful. If this was the post that upset a coworker, I can think of two ways to respond to a confrontation by a superior:
"What makes coworker think this is about them?
"Does coworker think they're the only stupid person on the planet?"
"So you admit the post is about them?"
"No, but by complaining about such a vague post, coworker revealed that they think they are stupid or have insecurities about being perceived as such."
I'm not sure I would be so bold to respond so audaciously, but there's a reason I don't work in corporate America anymore. I would hope that the supervisor would respond to the complaint by challenging the coworker before asking the commenter about it. Managing a team includes managing feelings and being a rationalizing force, not just overseeing job tasks.
That being said, this situation highlights why it's imperative to treat every post as if it will end up on a billboard. There is no expectation of privacy in anything you post online and you never know when you by be confronted with a past post.