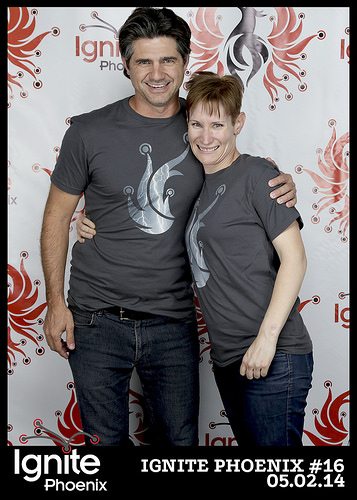 About a month ago, a friend asked me to comment on Joshua Becker's post 8 Reasons Successful People Are Choosing to Wear the Same Thing Every Day. This article brings up a lot of good points – if you have a personal uniform (i.e., Steve Jobs and his turtleneck and Mark Zuckerberg and his gray t-shirt), you save time and energy getting dressed in the morning. And you save money by not having an expansive wardrobe.
It appears the capsule wardrobe is catching on – a wardrobe of interchangeable pieces. Some people who are trying to be more minimalistic with their wardrobe do Project 333 – wearing a wardrobe that consists of 33 pieces for a 3-month period. I understand the concept of these ideas, but they've never appealed to me.
Being a minimalist has never been about limiting myself to owning a specific number of items but limiting myself to possessions that add value to my life. When it comes to the role of fashion in my life, I love this quote from Joshua Fields Millburn of The Minimalists:
Now nearly everything I own is my favorite thing. All my clothes are my favorite clothes. All my furniture is my favorite furniture. All my possessions are my favorite possessions—all of which I enjoy every day of my life.
I love wearing clothes that make me feel good – soft fabrics, comfortable cuts, and items that make me feel beautiful. If I'm not seeing clients, my everyday outfit tends to consist of jeans, a t-shirt, comfortable shoes, and a hoodie or cardigan if it's chilly. When I'm speaking, I'll trade in my hoodie for a blazer. If I'm seeing clients, I may take my outfit up a notch to dress pants, a button-down shirt, a tank top, and dress shoes.
Here are two of the things I do to make sure I'm mostly keeping the clothes I love:
1. The Hanger Flip. At the beginning of the year, I reverse all the hangers in my closet. When I put a garment away after wearing it, I flip the hanger back to the proper direction. After a few weeks, I can see what garments I'm wearing the most. By fall, I can usually tell what I should get rid of because I can see what I haven't worn through the previous warm and cold seasons.
2. Select the Day's Outfit in a Vacuum. I don't open a drawer or step into my closet in the morning until I've decided what I want to wear. I don't use visual cues but rather my knowledge of my wardrobe and that day's calendar to select my outfit. It forces me to go with my gut feeling about what I really want to wear instead of getting lost considering all the possibilities.
The size of my wardrobe has diminished substantially over the last few years and I love it. (There's no reason to own 15 sweaters when I consistently wear only 4 of them.) I love that my wardrobe is simple and filled with mostly classic pieces and awesome t-shirts. It makes getting dressed every day so much easier. I know that everything I own fits, serves a purpose, and feels good against my sensitive skin.